How to buy in our e-shop?
Shopping on the blue-fjord.cz e-shop is a quick and convenient way to buy the freshest fish and seafood from home in a few minutes according to your ideas and wishes.
Ordering is relatively quick and easy. All our products are divided into categories (fish, seafood, salads, wines, etc.). These categories are eventually divided into other subcategories for greater overview and faster viewing of the products.

When you find a product that interests you and you want to order it, just click on this product.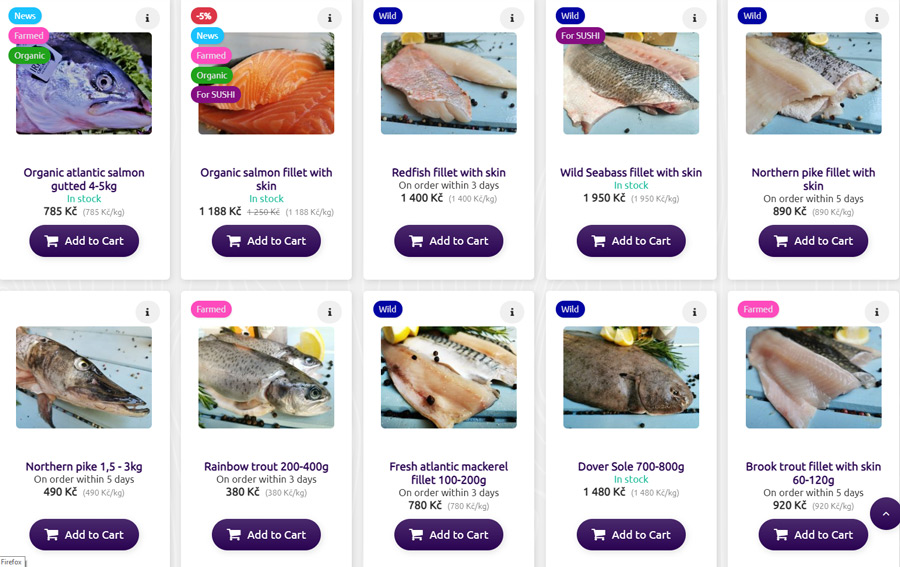 For some products, when ordering, you enter the total required weight (fish fillets, most shrimps, mussels, salads, etc.). In this case, enter the required quantity and click add to cart.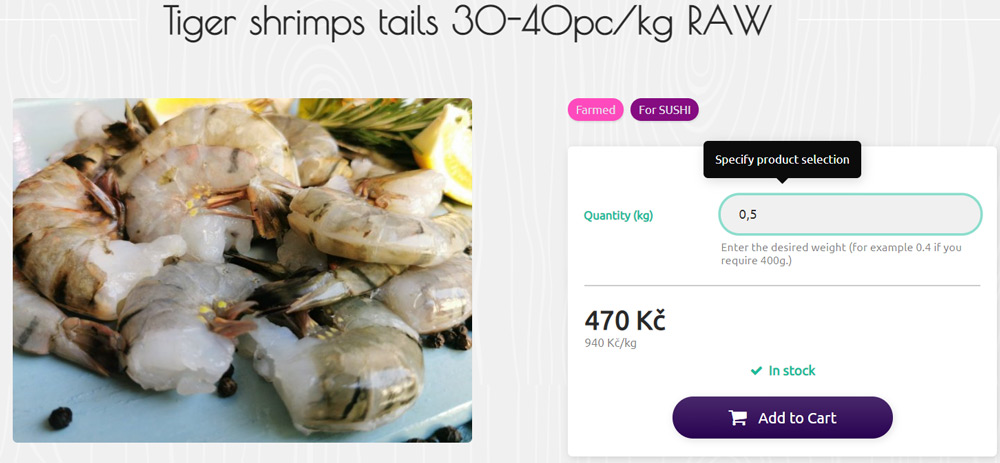 The second way of entering the required quantity is to specify the required caliber and then the number of pieces. You will meet it with whole fish, lobsters, octopus, etc. Here you enter the desired size of the product and a little lower you enter the number of required pieces. For example, as here for sea bream 400-600g, the size of about 500g and 2 pieces is entered.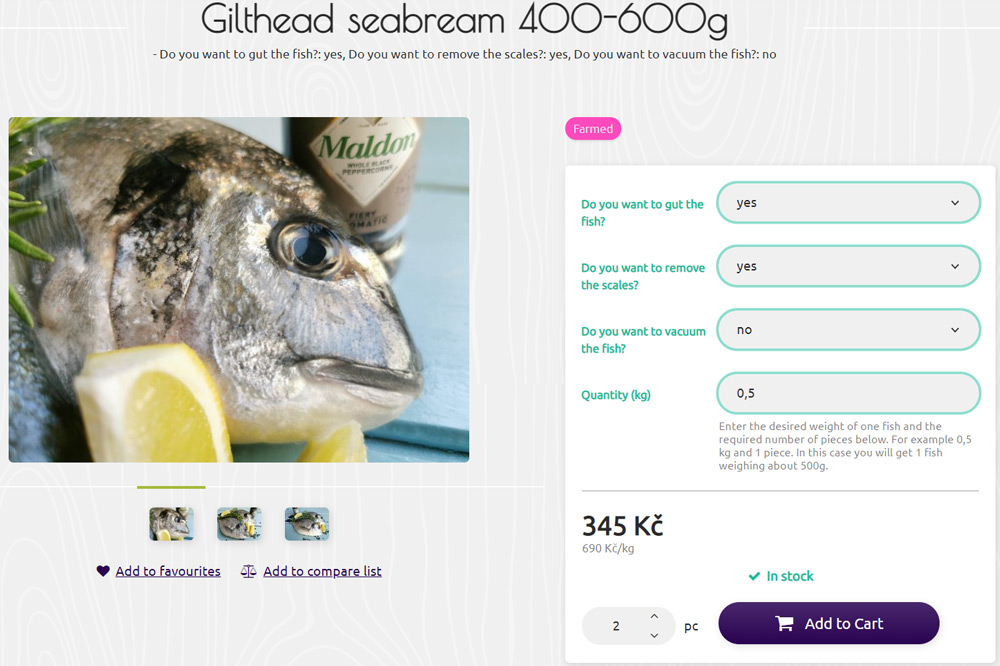 For most products, you will find other parameters that the offered product will offer you. These are, for example, the possibilities of whether you want to gut the fish, vacuum it, and for example for oysters whether you want to deliver oysters open or not.
In the basket you will find an overview of all the products you have ordered, including requirements for the given products.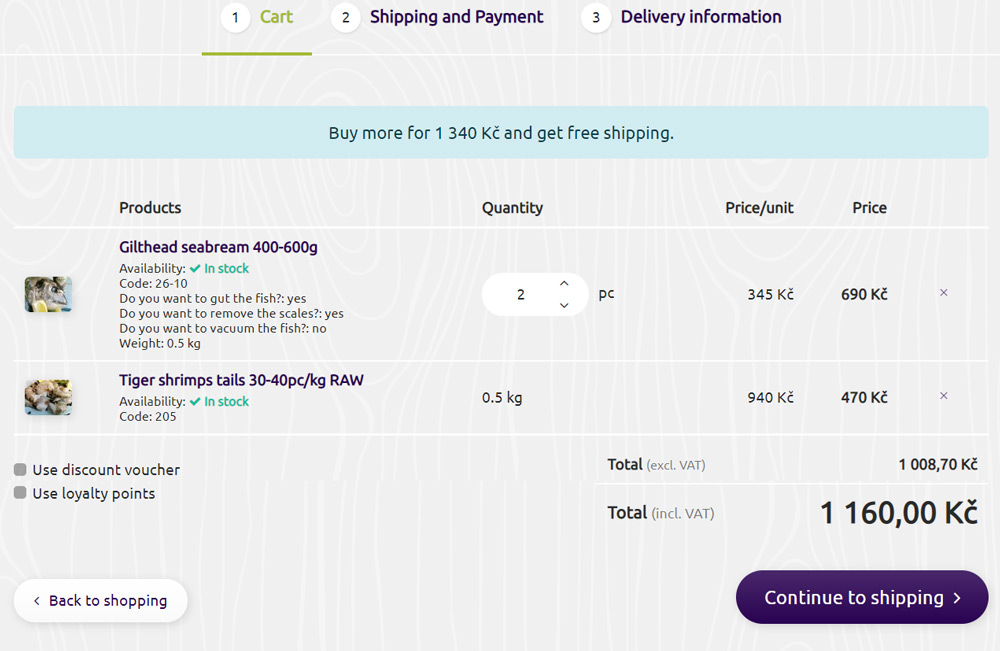 Then all you have to do is choose the method of delivery and payment.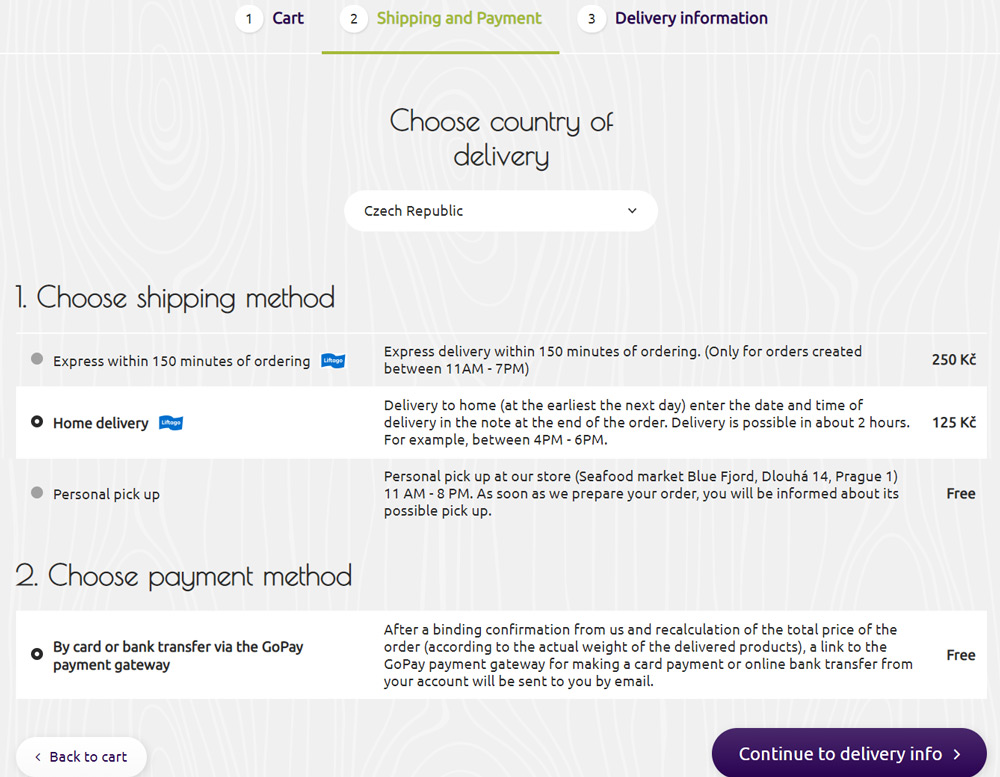 And finally, fill in to whom and where the courier will deliver the order. And it is important not to forget to enter the day and time range in the note when you wish to deliver or pick up the order :)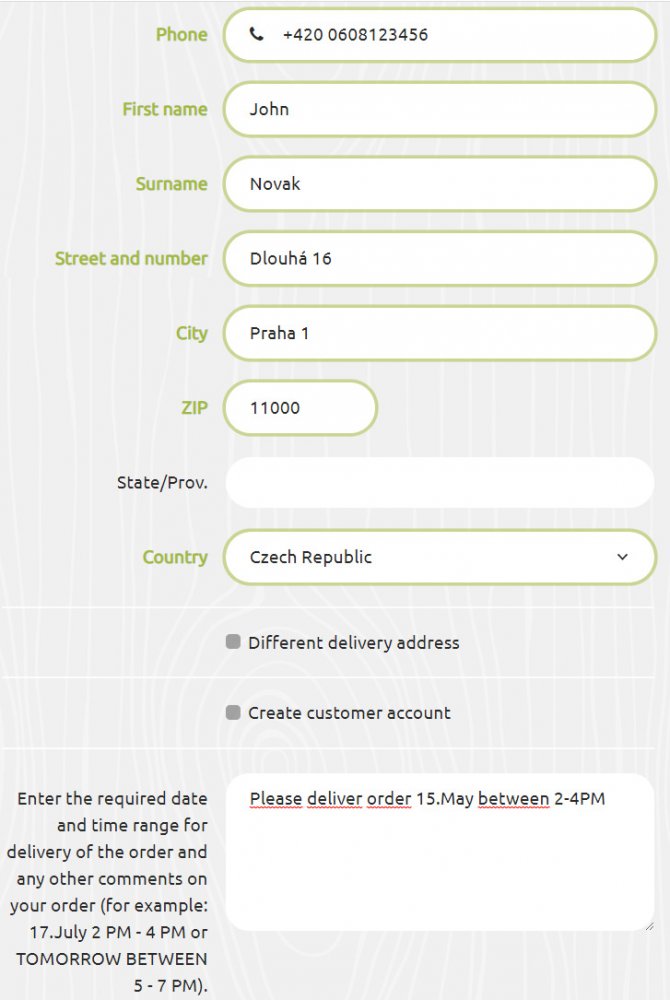 Well tell me, isn't it easy? :)